Angie is a stay-at-home-mom to two wonderful children. A former school teacher, her passion to teach has not fizzled and has been instead channelled to teaching her children, who on the other hand, are constantly teaching her about life. She maintains her sanity amidst the everyday chaos at home by blogging about her parenting and culinary adventures at Simply Mommie.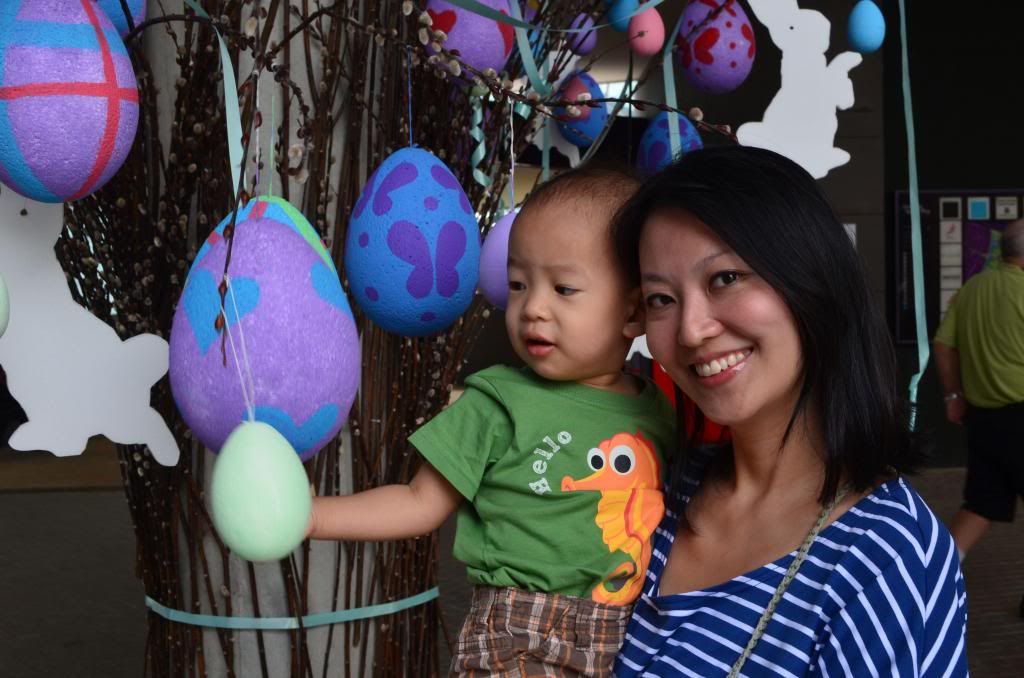 What do you enjoy about cooking?
I enjoy cooking for the family because of the immense satisfaction I derive from watching how they love eating the food I cook with love. I find the process of cooking rather therapeutic actually!
Where do most of your recipes come from?
Most of my recipes are actually created based on my own food preferences so I would say they come mainly from my experience with eating different foods and experimenting which tastes my family and I like best. Of course, many of these are also adapted from my beloved mum's wealth of knowledge as a great cook!
What is your favourite kind of food to make?
I love cooking soups! I am a fan of soups, especially nutritious Chinese soups. I think I'm rather old-fashioned but I believe in providing the family with a pot of good soup for dinner because it makes dinner feel complete, and soup nourishes both the body and soul. 🙂
Do you plan a weekly menu? If so, what inspires your menu?
I do my best to plan one but sometimes, I'm quite ready to admit, that I don't always end up cooking what I plan! Sudden cravings, requests and spontaneity may alter the food served at the dining table. My menu is inspired mainly by my family's preferences and I make sure that every meal is a balanced one – so there must be carbs, proteins, and vegetables.
What is your favourite kitchen tool/appliance?
My favourite kitchen tool/ appliance would have to be my HappyCall pan! It speeds up cooking and I love how the meats turn out more tender compared to cooking with other pots/pans.
What is your best tip for getting dinner on the table?
Plan your dishes well! Make sure you don't end up realising that the last dish you're supposed to cook is the one that takes the longest time to cook – the rest of the dishes would have cooled by then. I try to employ a variety of cooking methods in one session if I know I'm very strapped for time. For instance, I'd plan to stir-fry vegetables while I set a fish to steam and bake chicken wings (soup however has to be cooked way in advance) or cook all three dishes with the HCP as it does cook food much faster!
What kind of food did you eat growing up? Do you cook the same kinds of things today?
I have eaten simple home-cooked fare all my life, what is usually referred to as 家常小菜 and yes, these are our staples!
What is your favourite part about blogging?
Blogging keeps me sane and enables me to capture my thoughts and emotions as well as pen down my little ones' growth.
Will you show us your kitchen? What is your favourite thing about your kitchen?
My favourite part about my kitchen has to be the super bright green cabinets! Together with an open-concept kitchen, I love how cheery the kitchen is and how happy it makes me feel in the kitchen – we all know that a happy cook produces delicious food! 🙂
What was the first dish you've ever cooked?
Hmm, that was a super long time ago! I believe my first dish was fried rice way back when I was in secondary school!
Here's a recipe is sharing with us –
Baked crumbed cod
Prep time: 5min
Cook time: 25min
Serves 2-4
Ingredients
4 pieces of cod fillet (300-400g)
4 tablespoons breadcrumbs
a couple of dashes of ground black pepper
a couple of dashes of garlic powder
a generous amount of all-purpose unsalted mixed herbs
1/4-1/2 teaspoon of salt
1-2 tablespoons unsalted butter, melted
Method
Rub cod fillet with the salt and set aside in the baking dish.
Mix the breadcrumbs, black pepper, garlic powder and mixed herbs thoroughly.
Fold in the melted butter.
Take about 1 tablespoon heap of the crumb mixture and place it on one of the cod fillets. Press the crumb mixture down on the cod.
Repeat for the remaining slabs of cod.
Preheat oven to 200degC and bake crumbed cod for 20-25min or till crumbs turn golden brown.
Serve.
***********
Thank you, Angie for sharing so much with us today! If you want to read more from Angie, here is where you can find her:
Website: Simply Mommie
Facebook: Simply Mommie
All photos courtesy of Angie Ng of Simply Mommie