Post contributed by Angeline Ng of Simply Mommie 
With National Day coming soon, here are a few kid-centred party decoration ideas that you can use if you are going to have a gathering over the National Day weekend. You can tweak the ideas to fit your party but mine were constructed with a red-white theme for National Day.
#1 Make coloured flowers for a table centrepiece
You'd need about a week to see the full effect of the colours so if you're opting to do this, make sure you start early. Choose any white flowers you like/ can obtain. In my case, we only managed to get white chrysanthemums.
Start by placing your white flowers in a jar of water with food colouring added.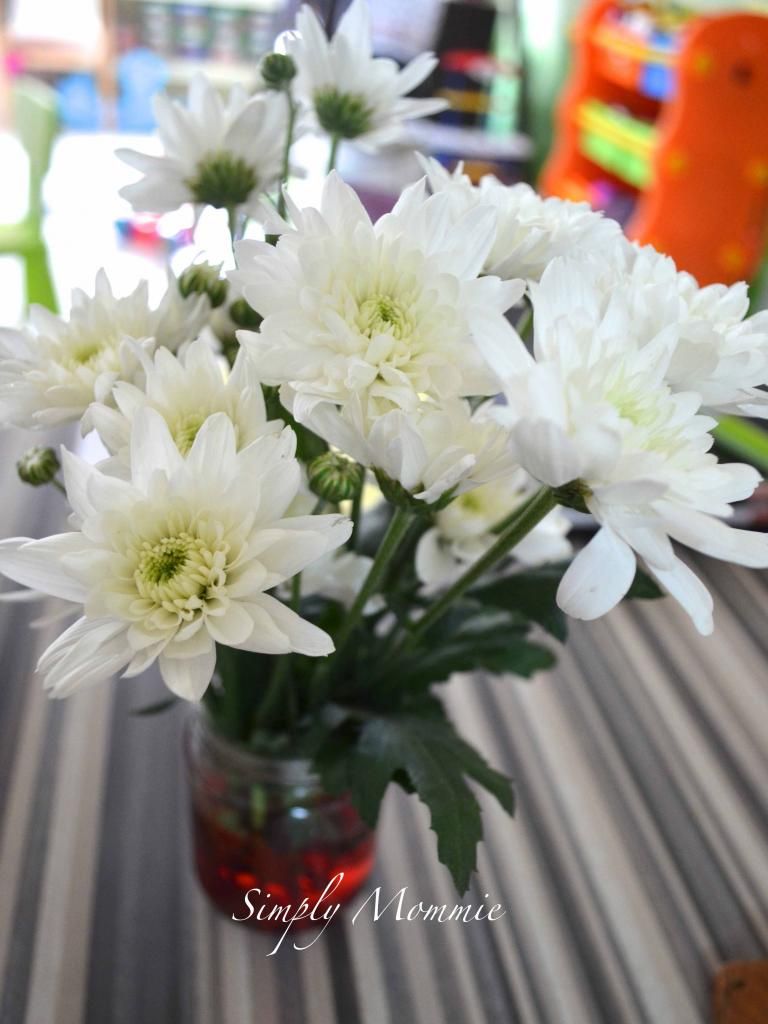 Then simply wait and observe.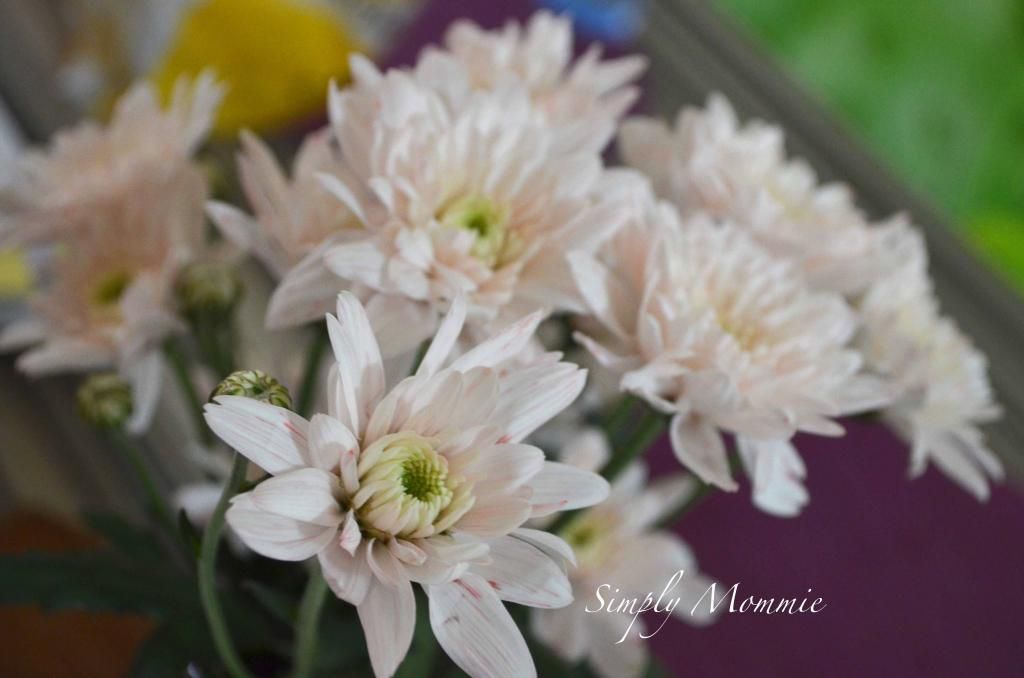 If you like, you can take photos of the flowers every day and see how the colour of the flowers changes on a daily basis.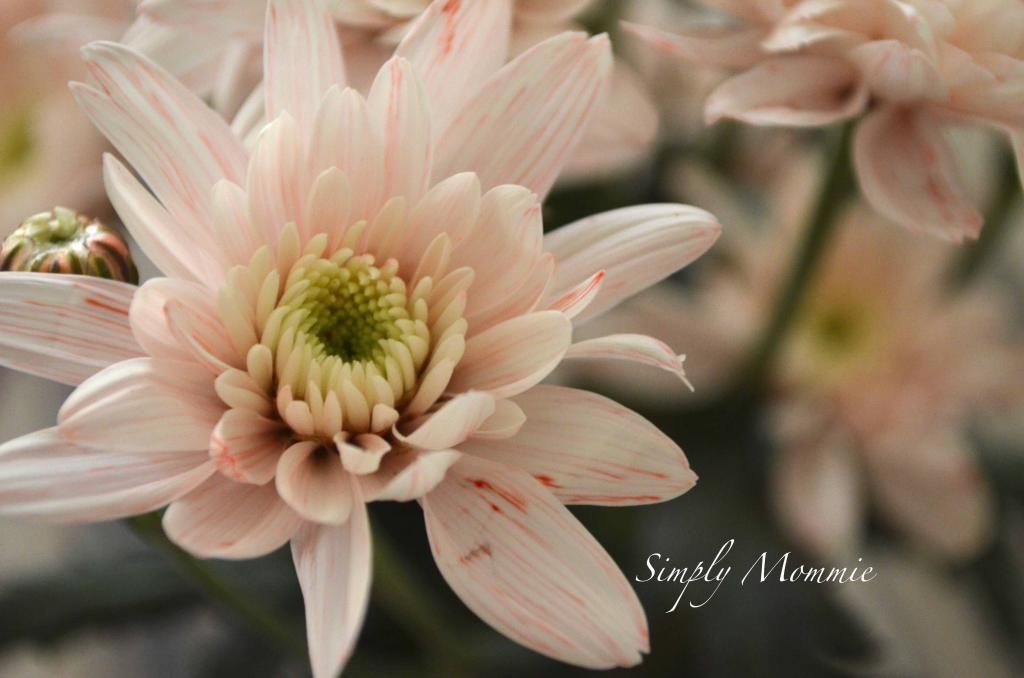 I'd previously coloured white flowers in various colours before, even splitting stems and sticking the two ends into different coloured water to achieve flowers that were half red/blue. This is an exciting activity for kids to see the petals (and even leaves!) change colour over the days. The best part? You get to have pretty, customised flowers for your table centrepiece.
#2 Upcycle a plain glass jar
Now that you have pretty flowers, it's time to do something about the vase.
Here's a simple way to upcycle a glass jar – we simply wrapped a piece of gold crepe paper around the jar, then twirled cotton twine around – there's no need to make sure that the twine goes around too neatly. Finally, just stick on a big red button and you have a rustic-looking glass jar!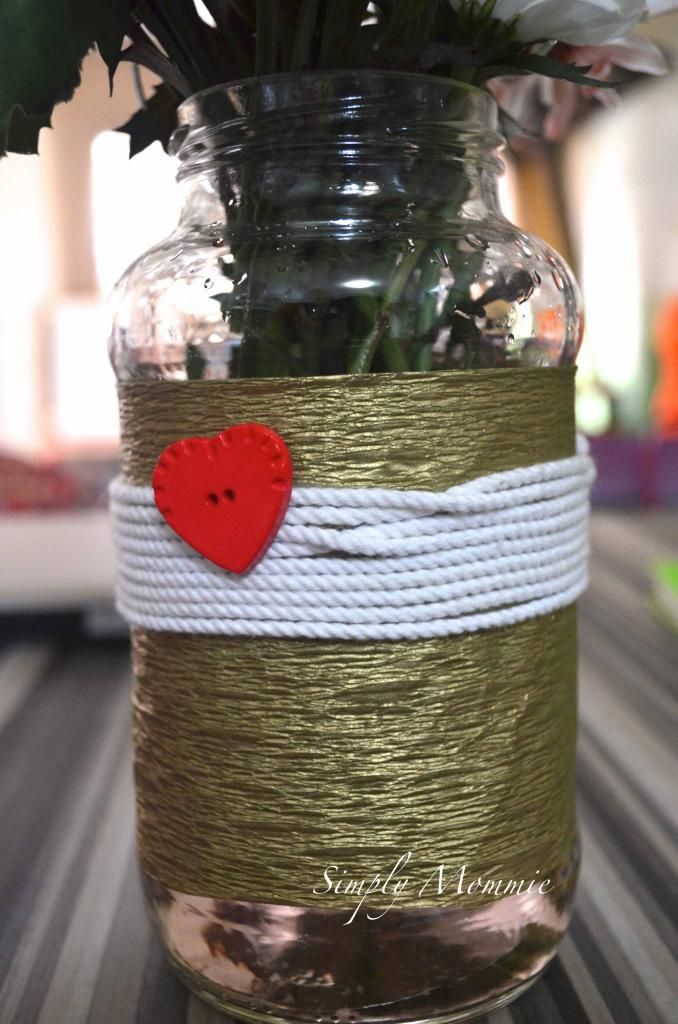 #3 Cutlery rings using toilet paper/ kitchen towel rolls
We made our cutlery rings using a kitchen towel roll but you can make these with toilet paper rolls too. Here's what you need: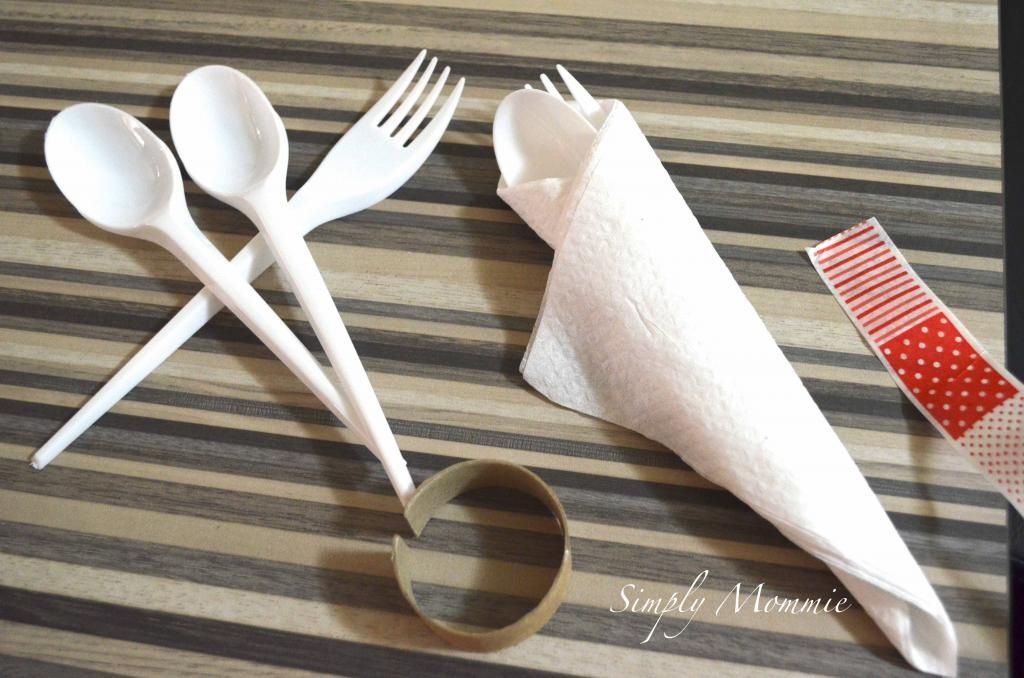 Using a pair of scissors, cut out a strip from the cardboard roll – the width depends on the width of your washi tape – it should be slightly thinner than your washi tape so the cardboard won't show. Wrap the cutlery up with a couple of pieces of serviettes as shown above. Stick washi tape onto the strip of cardboard you've cut out, and have about 2cm or so of extra washi tape on one end. Put the ring around the cutlery and serviettes, tighten the ring so that the cutlery stays together then form the complete ring by taping with the 2cm-excess washi tape which you have on one end of the cardboard ring. Kids would love to help with the washi tape part!
No washi tape? You can stick on pretty paper on the cardboard rings and just tape it up. Have your kids glue on the pre-cut paper or help with removing double-sided tape (that makes for a good fine motor skill activity too).
If you have older kids, you can get them to tie a small ribbon around to complete the look if you want to, but that's entirely optional!
Angie is a stay-at-home-mom to two wonderful children. A former school teacher, her passion to teach has not fizzled and has been instead channelled to teaching her children, who on the other hand, are constantly teaching her about life. She maintains her sanity amidst the everyday chaos at home by blogging about her parenting and culinary adventures at Simply Mommie. Her home-learning activities on the blog are regularly featured by popular early childhood education blogs and have appeared on Daily Candy.
Website: Simply Mommie
Facebook: Simply Mommie